ARTISTS: NOW You can sell print products of your art without any upfront costs~!!
Create products online with our virtual editor. Advert6ise Pics of your product on Facebook, Blogs, Clubs, Twitter, other websites.
Buyers pay you direct through Paypal~! Easiest way is if you have an Ebay acct  and or an Etsy acct.
Post a 'virtual' product for auction on Ebay or for  sale at Etsy -  In Description , Include that  item  will arrive  in 7-14 days
Order item from us  &  have it shipped direct to customer.
ARTRAVE MEMBERS WHO BELONG TO PINTEREST:
Annie A Stanton http://pinterest.com/astanton/boards/
ArtRave http://pinterest.com/ArtRave/
ArtRave Arts ~ Around the World http://pinterest.com/ArtRave/artrave-from-around-the-world/
ArtRave - Abstract Artists http://pinterest.com/ArtRave/abstract/
ArtRave Mall http://pinterest.com/ArtRave/mall/
Ave Hurley Illustrations http://pinterest.com/ArtRave/ave-hurley-illustrations/
Bill Wright http://pinterest.com/ArtRave/bill-wright-art/
Bob Bello http://pinterest.com/ArtRave/bob-bello-space-art/
Christine Perry Art http://pinterest.com/ArtRave/christine-perry-art/
Copper Robin Jewelry http://pinterest.com/ArtRave/copper-robin-handmade-jewelry/
Garry Dean Mayer http://pinterest.com/ArtRave/garry-dean-mayers-art/
Jacquei Essex http://pinterest.com/ArtRave/jacquei-essex-of-spain-art/
Janet Marston Arts http://pinterest.com/ArtRave/janet-marston/
Joyce Dickens JD-300 http://pinterest.com/nmbrplus/
Joyce Dickens Art http://pinterest.com/ArtRave/joyce-dickens-art/
Nan Wright Arts http://pinterest.com/ArtRave/nan-wright-art/
Nydia Dominguez http://pinterest.com/ArtRave/nydiart-nydia-dominguez/
Pamela Meredith http://pinterest.com/ArtRave/pamela-meredith/
Paul Scott Malone http://pinterest.com/ArtRave/paul-scott-malone/
Sherri Nicholas http://pinterest.com/ArtRave/sherri-nicholas-art-designs/
Teresa Dominici Art http://pinterest.com/ArtRave/teresa-dominici/
Zazzle http://pinterest.com/ArtRave/zazzle/
L o b b y


Now viewing Peter Bastaja's ArtRave Gallery

Find more ArtRave Gallery Artworks like this on ArtRave



ArtRave Sale Shop Sites:




You can look up these well reputed product printing sites that carry the art of our artists.Click any of these store names to find our Directory of Participating Artists!




This saves you time & gets you to the art you have been searching for!











 




 




[Search] Merchandise Inventory


 "Find the Art YOU have been looking for~!..."


JUST CLICK ON ANY LISTED SHOP NAME AND GO SHOPPING ~! 

***
         FOR THOSE OF YOU LOOKING FOR MY ORIGINAL ART:
                              AVE HURLEY ILLUSTRATIONS: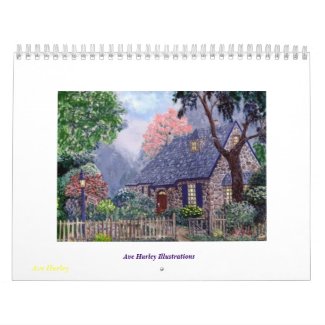 1082 Views!
Respond/Comment